About Us
Elan Impex is Distiller and Manufacturer of Essential Oils, Carrier Oils, and allied products serving several reputed brands globally. Right from the beginning, we have laid emphasis on producing world class products adopting process like steam distillation for essential oils and cold pressing for carrier oils.
So as to serve clients with diverse scales and varied customized requirement we adopted a customer-centric approach. For us at Elan Impex, supplying the best quality is our first priority. Our product range commences from tiny consumer packing to large volume packaging.
Our relentless emphasis on quality has helped us win of trust of well known international clientele. Our well equipped processing facility is manned by qualified and experiences personnel producing internationally accepted quality products. We dispatch the products which pass our stringent quality checks. For us, the quality of offered items is the prior concern and we take all required quality measures for ensuring the supply of finest & most reliable products. We occupy a spacious warehousing facility to safely store our each procured item for a long time.

In a short period, our company has attained an admirable growth rate in the industry. All we seek for is to successfully build a strong foundation, which turns out to be highly valuable for our every associate. ELAN IMPEX a famous manufacturing company in India, is widely known for delivering essential oil products and derivatives. Other than essential oils, you can select any product either attar, carrier oils, absolute oils and then label it and pack it according to your brand name. We assure you an exception growth in your business by our well packaged and top quality products.

How it works?

You can reach us with your product requirements and can select all service. After receiving the product requirement, we prepare the same product or if it is not available in our stock we manage the same. After that, the product is properly packed and labelled with our brand logo.

What is Minimum Order Quantity?

We serve to different merchandisers, from small business owner to mid size owners. The minimum order that we serve to small business would be 500 piece. We facilitate fast and reasonable cost for orders. Product delivery basically depends upon the size of order.

Private Labeling

If you are willing to own top quality products but don't have enough money or resources for plant, machinery and other set up. We provide different label service to small and medium scale business for expanding brand value.

Our Vision

Elan Impex stepped foot in the market with a clear vision of becoming the best Merchant exporter, which is mostly acknowledged and complimented for its products, partnerships, people and performance. We are committed towards providing flexible, personalized, integrated solutions and high level of satisfaction to our esteemed customers along with quality products and well managed & timely deliveries.

Our Mission


To sustain an irresistible growth of the company as well as its stakeholders via value driven management of business processes
To become the most trusted source for international markets for our qualitative items
To ensure continuous improvement and interaction with clients to understand and exceed their expectations
To be extremely professional and fair in business dealings

Advantages of Our Products

The range including Aromatic Chemicals, Turmeric Essential Oils, Mint Crystals, Natural Essential Oils and others find enormous applications in various sectors. These products are used in Food & Beverage Industries, Spa & Relaxation Areas, Medical Institutions, Cosmetics Industries, Aromatherapy Centers, Perfume Industries and many more.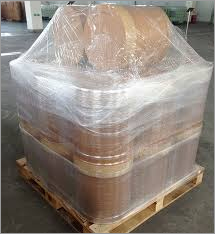 Read More